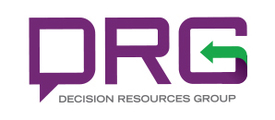 Description
DRG Brand Tracking provides analytical solutions to some of the largest biopharmaceutical and medical technology companies in the world. We are seeking a self-directed, inquisitive, and enthusiastic Analyst to join our dynamic, high-growth team.
The Analyst role consists of three broad functions:
Leveraging large healthcare datasets to deliver data-driven insights to clients
Running, maintaining and improving code and processes on ongoing projects and deliveries
Client-facing role: managing client relationships, needs and expectations
The Analyst will be responsible for:
Designing, developing, and programming methods processes, and analyze structured & unstructured, diverse "big data" sources

Develops and codes software programs, algorithms and automated processes to cleanse, integrate and evaluate large datasets from multiple disparate sources covering the US healthcare market: hospital and patient claims, EHR (Electronic Health records), hospital purchases
Identifies meaningful insights from large data and metadata sources
Interprets and communicates insights and findings from analysis to final product to internal and external stakeholders (clients)

Maintains and modifies source code for ongoing products and projects

Evaluate data outputs for market trends and draw insights, find potential errors and misses
Consolidate and enhance earlier work on new methodologies for extrapolation of national totals from sample data and predictive imputed analytics
Understands procedural codes, EHR and reimbursement practices for the US healthcare system

Identify questions and issues for data analysis and experiments

Owns and coordinates methodological questions, including feasibility, product development and client questions
Consolidates data generation structure and processes
Defines and translates data pull requirements into actionable items for the production teams to handle
Comes up with metrics and alerts that would notify analysts of any significant changes of trends or data quality: QA/QC and identifying changes to our source data impacting client delivery

Internal – External stakeholder management and communication:

Coordinates and monitors with the operation/production teams the timely delivery of results and updates the relevant stakeholders of the tasks
Proactively identifies and communicates to stakeholders (especially team leaders and product managers) of changes of trends
Coordinate product delivery work and communication with production, business managers and clients
Ensures delivery of the final product is consistent with client expectations through follow-ups with client, sales and operations.
CORE COMPETENCIES
Analytics
Business Improvement

Takes initiative to identify areas of improvement within projects and implement changes with minimal support from management: define and implement processes and road-maps for project production and improvement
Understand the Clients business need for the data
Promptly and accurately addresses client inquiries and concerns independently and developing solution that prevent future concerns
Time management and ability to prioritize tasks effectively
Definition and tracking of metrics for the optimal usage of resources
Demonstrated success in working effectively both independently and as part of a team

Communication

Consistently communicates relevant information in a timely and accurate way to the appropriate parties.
Consistently articulates complex concepts verbally and in writing
Previous customer-facing and/or client management role/responsibilities preferred
Identifies market trends (i.e. new technologies, reimbursement practices, etc.) and provides insights to Clients on likely market impacts
Requirements
1-3 years of experience in data analysis
Undergraduate or Master's degree in Biotechnology, Mathematics, Statistics or Biostatistics strongly preferred
Exceptional critical thinking and analytical skills, proven problem-solving skills, fast learning ability and able to communicate concise and professional insights
Demonstrated success in working effectively both independently and as part of a team
Ability to multitask and prioritize items effectively. Must be able to tackle a variety of incoming tasks ranging in timelines from short-term (a few hours) to long-term (several weeks/months)
Experience in working with ICD/CPT codes, EHR and reimbursement practices in the US healthcare system is an asset