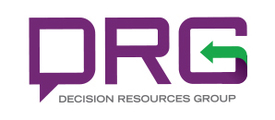 Description
Role Title: Senior Director, Global Access Advisory
Location: London, Manchester, Bicester with remote working
Due to growth DRG Abacus is seeking an experienced leader with strategic market access expertise to join the business as we embark on an exciting journey. As a Senior Director working directly with the Vice President, you will play a critical role in achieving the overall strategic and financial objectives of the global access advisory practice. You will serve existing client needs and help build the global presence and market.

As a strategic project lead, the Senior Director will have a natural leadership capability and the ability to motivate and inspire others. Proven experience of meeting and exceeding targets, consistently delivering projects on time and within budget, managing priorities and deadlines, and time critical situations for multiple projects and clients whilst driving forward business growth is key to the success of the role.
We are seeking a solution focussed leader, who can identify opportunities for improvement, develop strategies for change to influence and shape the future direction of the business. Working within the world of consulting, for a truly global company, no two days are the same and the Senior Director will have the ability to manage and respond to change effectively whilst delivering results.
Role and responsibilities include but not limited to;
Strategic over sight
Lead complex, multiple work streams across multiple deliverables
Pro-active engagement with the Practice Leads to develop our service offering and predict client needs
Provide strategic advice that demonstrates understanding, experience and authority by offering effective solutions to meet client needs
Project delivery
Provide strategic direction and input, liaising with client as appropriate
Take full responsibility for the quality and profitability of the end deliverable
Ensure project timelines are met either directly or through directing the project manager
Business development
Key account ownership, identifying areas to expand the GA service lines within nominated accounts
Identify and develop new business opportunities with new and existing clients
Contribute to and/or write proposals
Thought leadership
Stimulate and promote thought-leadership activities within team developing initiatives as appropriate
Develop annual plan for thought leadership in area of expertise in conjunction with practice lead
Attend conferences and exhibitions, promoting and representing Global Access as appropriate
Business management
Pro-actively identify opportunities to maximize/increase/unlock revenue
Understand business performance drivers and suggest changes for improvement
Engage in wider DRG initiatives as appropriate
Leadership
Facilitate problem solving and collaboration
Support the Vice President with promoting and articulating the overall strategy and business objectives to team members
Create and maintain a high performance culture, motivate and inspire, lead by demonstrating high integrity behaviours at all times
Requirements
Qualifications:
2:1 or above Bachelor's degree in life sciences (or related)
Experience:
Significant experience of working in a technical management role (i.e. Director – Team Lead)
Significant consulting experience in a client facing role
Experience of managing larger and/or more complex teams across more than 1 site
In- depth knowledge of the pharmaceutical/medical device industry and the clients operating environment

At DRG Abacus we have comprehensive, integrated global market access products and services. Our global market access products and services support pharmaceutical, biotech, and medical device companies with:
Strategic new point launch excellence route maps
Value proposition development
Health economics
Outcomes and RWE
Global health technology assessment
Our strategic consulting services ensure healthcare manufacturers are prepared for global market access. A key element for a successful market access strategy is having robust, relevant, and timely evidence in place at the time of product launch. This involves advanced planning to ensure that the right health economics and outcomes research and strategy is performed to meet the needs of the client's markets, customers, and patients.
Benefits
To Apply
If you are ready to roll up your sleeves, join a customer centric business on a journey of growth, whilst maintaining a culture of recognition and collaboration, do get in touch with Marie Cuddon [email protected] for a confidential discussion to find out more.
Grade 10 / Management 5