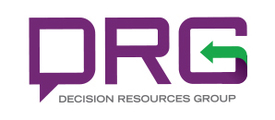 Business Development Manager
Description
As a Business Development Manager you will be tasked with generating new business from small and mid-cap Pharma accounts (up to and including $1bn t/o) as well as maintaining and growing existing client relationships through focused account management and retention activities both over the telephone and face-to-face.
Proactive new business generation with a focus on mid-tier pharmaceutical and biotech companies, as well as other key industry stakeholders
Managing these existing relationships for growth through valued account management and up-selling new solutions
Maintaining a robust pipeline for future sales by sourcing new prospects as well as qualifying inbound leads for conversion
Engaging and communicating effectively with senior (often C-level) decision makers both over the telephone and face to face
Accurately maintaining and developing prospect/client data via our CRM tool
Collaborating with other commercial teams to maximize revenue opportunities from prospects and existing clients
Developing and maintaining a high level of product knowledge across a broad range of DR's products and services
Attending conferences and events with the aim of developing new business and supporting existing clients
Requirements
Degree or MBA educated
Business Intelligence sales experience into the Pharmaceutical sector required, which must include proactive telephone-based new business generation.
Strong commercial acumen with experience of presenting to senior decision makers in the Pharma sector
Experience of attending and exhibiting at industry events and conferences
Experience of selling into EMEA and Asia-Pacific Pharma markets
Excellent presentation, verbal and written communications skills
A motivated individual who thrives in a fast-paced, target driven environment
Passionate about winning; A self-starter with a track record of success ideally in and out of the workplace
Languages: fluency in written & oral English is a must. Knowledge of other languages, preferably to help penetrate Asia-Pacific markets, would be beneficial but is not a pre-requisite
Benefits
We have a great working environment based offices in central London. The office has a mixture of sales & non sales staff with a cosmopolitan feel. We are a friendly, inclusive organisation with inspirational leaders that have a common goal.
Competitive salary and benefits package in line with experience, including:
25 days holiday (increasing with length of service)
Pension scheme (6% employer contribution from day one)
Commission scheme