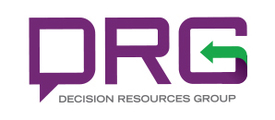 Market Researcher (Bilingual English and Spanish)
Description
Position length: Approximately one month
As a Medical Market Researcher, you will be directly involved in gathering and delivering data that will impact the way our clients run their businesses and enable our clients to compete more effectively in their market. DRG conducts research in over 50 countries worldwide. We are looking for highly motivated and goal driven individuals, who are looking for an exciting career opportunity in Medical Research.
Contact medical facilities (hospital, clinics) to conduct primary research studies
Be confident at answering medical procedure questions to study participants
Perform audits of the data gathered
Data entry
Requirements
Must be fully fluent in Spanish and English
Excellent customer service and telephone communication skills
Excel/spreadsheet skills
Energetic, self motivated and has a positive attitude
Knowledge of the medical device industry and Market Research methodologies an asset but not mandatory
The working hours are generally (exact hours depend on the project): Spanish: 7am-3pm,
Applicants must be flexible with hours when required to accommodate the hours of our study participants.
We thank all candidates for their interest. We will contact those who meet our qualifications. All other resumes will be kept on file in consideration for future opportunities.
Benefits
Decision Resources Group offers best-in-class, high-value data, analytics and insights products and services to the healthcare industry, delivered by more than 1100 employees across 17 global locations. DRG provides the pharmaceutical, biotech, medical device, financial services and payer industries with the tools, insights and advice they need to compete and thrive in an increasingly complex and value-based marketplace. DecisionResourcesGroup.com.
Decision Resources Group (DRG), in accordance with the Accessibility for Ontarians with Disabilities Act (AODA), 2005 and the Ontario Human Rights Code is committed to providing accommodation for persons with disabilities during the recruitment process and subsequent employment upon request. DRG will consult with job applicants who have requested accommodation, and who have been invited to participate in the recruitment and/or selection process, on the provision of effective accommodation measures.