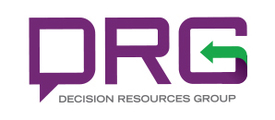 Consultant, DRG Consulting (Boston, NYC, Yardley, PA)
Description
Consultants at DRG Consulting serve as key members of project teams by providing analytical insight, leadership, and creativity to client engagements and business development initiatives.
Consultants manage components of a client project, assist with defining the engagement, build a work plan, guide research and analysis efforts, and develop deliverables with robust and valuable conclusions and recommendations. Consultants also participate in client meetings including presentation of findings and assisting with client questions and requests.
EXPECTATIONS & RESPONSIBILITIES
Work with internal and client teams to project manage and execute projects with support from project manager
Develop and produce quality client deliverables including presentations, reports, workshops and key findings summaries
Conduct both Primary and Secondary research to discover key insights and findings relevant to client projects
Lead qualitative and quantitative analysis as required for client projects (i.e. claims and patient data, financial data, financial modeling and sales projections, etc.)
Work with senior staff to promote consistent operations, efficient use of resources and knowledge sharing / best practices
Review the work of more junior team members (associates and interns) and help coach / develop them
Demonstrate commitment to personal and professional development through participation in structured and unstructured industry trainings, workshops and conferences
Contribute to the social environment by executing assigned firm-building activities and assisting with recruiting top talent
Requirements
Bachelor's degree in a life science, business or related field is required; MS/PhD preferred but not required
Three to five years of relevant consulting, pharmaceutical or biotechnology exposure required with an emphasis on strategic consulting and/or analysis experience
Proficiency across various consulting and research methodologies, including the execution of quantitative and qualitative analysis, primary research, secondary research, and analytic modeling and forecasting
Superior communication skills including presentations, meeting and workshop facilitation and business writing abilities
Excellent project management and time management skills with the ability to work with colleagues across the organization
Highly motivated with a strong work ethic
Comfort and strong proficiency with MS Word, Excel, PowerPoint and Outlook
Ability to travel when needed for client meetings, industry conferences, workshops and events
Role is based in Yardley, PA (30min north of Philly, 25min from Princeton)
Benefits
Decision Resources Group is a cohesive portfolio of companies that offers best-in-class, high-value information and insights on important sectors of the healthcare industry. Clients rely on this analysis and data to make informed, knowledgeable decisions.
With over 1100 employees worldwide, Decision Resources Group provides the pharmaceutical, biotech, medical device, financial services and managed care industries with the analytics they need to compete and thrive in an increasingly competitive marketplace. Through both organic growth and an aggressive acquisition strategy, Decision Resources Group has become the premier provider of healthcare analysis and data in the world. Please visit us at: http://decisionresourcesgroup.com.
Decision Resources Group offers a competitive compensation package and medical, dental and life insurance programs from first day of employment. We also offer a 401(k) retirement plan after two complete months of employment. We are an equal opportunity employer.
Professional 3 / Grade 7

#LI-MD1