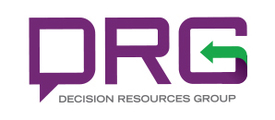 Senior Medical Writer (Market Access and HEOR)
Description
We're hiring! DRG Abacus is looking for a Senior Medical Writer to be based from one of the three UK based offices, Manchester, Bicester or London with an element of home working. Joining the expanding value communications centre of excellence and working within a successful medical writing team of 15 members across multiple UK locations, with an excellent reputation, the role of Senior Medical Writer will report to a Principal Medical Writer.
The Senior Medical Writer will undertake high-quality writing and research activities, contributing to the timely delivery of project objectives. They will provide a medical writing resource to the medical writing department, acting as lead writer and will be responsible for overall QC and copy development. As a senior member of the medical writing team, the Senior Medical Writer will act as a primary client contact for medical writing projects, which will include the planning and writing of market access documents and journal articles in collaboration with in-house teams of specialists to achieve project objectives.
Other duties will include: bespoke research on healthcare interventions and therapeutic areas, analysing clinical studies, proofreading and editing of written material, and telephone, email and in-person liaison with clients and colleagues.
Duties and Responsibilities:
Provide a medical writing resource to the medical communications department, acting as lead writer, responsible for overall QC and copy development
Undertake be-spoke research and data collection as required
Work with in-house technical teams (e.g. health economists, designers), as well as external associates, to achieve project objectives
Contribute to the intellectual design, planning and organisation of projects
Telephone, email and in-person liaison with colleagues and clients
Conform to house styles and processes (including project tracking, timekeeping)
Meet project deadlines in a timely manner
Produce research and written deliverables to a high standard
Contribution to efficient organisation and planning of projects
Satisfaction of clients, relevant project lead and line manager
Proof-reading and editing of written material (own and others)
Act as lead writer on projects
Contribute to the intellectual design, planning and organisation of projects
Undertake or contribute to project management duties such as project planning, client liaison, project tracking, and invoice generation
Contribute to generation of proposals
Primary point-of-contact for clients
Supervise in-house training of medical writers (primarily through editing of written material)
Requirements
At least 3 years' medical writing experience
Excellent organisation and attention to detail
Excellent verbal and written communication
Excellent presentation skills
Solution-focused approach
Highly skilled in use of Word, PowerPoint and EndNote and competent user of Excel
Skilled at basic research and literature reviews (knowledge of PubMed functions required)
Proven experience in the preparation of message-driven market access materials including value dossiers
Proven experience in the preparation of HTA submission dossiers
Confidence in the design, management and delivery of complex writing projects for clients in the pharmaceutical and medical device industry
Benefits
Competitive salary in line with experience and benefits package, including:
25 days' holiday (increasing with length of service)
Childcare vouchers
Pension scheme (6% employer contribution, and 3% employee contribution with the option to opt out)
Bonus scheme
Grade 7 / Professional 3
To apply
If you fulfil the criteria and are interested in this exciting opportunity, please submit your CV and covering letter to complete your application