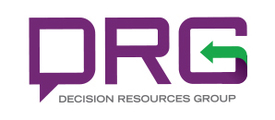 Description
Senior Data Architect sought by DR/Decision Resources, LLC, provider of research publications, advisory services and consulting to a wide range of clients on a world-wide basis, to participate in Agile development process across multiple Scrum product and/or client focused teams. Work collaboratively with functional managers and project leads in a matrixed organization; Interface with QA and automated testing teams. Participate in design and implementation, refine requirements, recommend solutions, and ensure appropriate componentization and reuse. Develop database solutions to store and retrieve client data. Design conceptual and logical data models and flowcharts. Improve database performance by conducting tests, troubleshooting and integrating new elements. Optimize new and current databases. Design and implement ETL jobs, data delivery facilities, and data integration algorithms. Work with both technical and functionality team members to gather requirements and design appropriate solutions. Help with monitoring and troubleshooting production job execution. Communicate and enforce data standards. Participate in design reviews and support an Agile, Test Driven development methodology.
Position located in Overland Park, KS.
Requirements
Requirements include a Master's degree or equivalent in Computer Science or related field and three years of pre-or-post degree work experience in the job offered or related field of ETL Architecting.
Must have at least three years of experience in a data architect role; at least three years of experience in a data focused role with experience writing ETL logic or other large-scale data processing; at least three years of experience with relational databases and commercial or open source ETL tools or other data frameworks; at least three years of experience working with healthcare/pharmaceutical applications; and at least three years of experience with database structure principles, SQL and/or NoSQL structures, and Amazon Aurora.
If qualified, apply below. https://decision-resources-group.workable.com/jobs/1048759