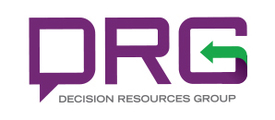 Senior Medical Writer (Market Access and HEOR)
Description
We are looking to continue strengthening our medical writing team and are actively recruiting a Senior Medical Writer to be based from one of the three UK based offices, Manchester, Bicester or London with an element of home working. The Senior Medical Writer will undertake high-quality writing and research activities in contribution to the timely delivery of project objectives. They will provide a medical writing resource to the medical communications department, acting as lead writer and will be responsible for overall QC and copy development.
As a senior member of the team, the Senior Medical Writer will act as a primary client contact for medical writing projects, which will include the planning and writing of market access documents and journal articles in collaboration with in-house teams of specialists to achieve project objectives.
Other duties will include: bespoke research on healthcare interventions and therapeutic areas, analysing clinical studies, proofreading and editing of written material, and telephone, email and in-person liaison with clients and co-authors.
Roles and responsibilities:
Meet project deadlines in a timely manner
Act as lead writer on projects
Contribute to the intellectual design, planning and organisation of projects
Undertake or contribute to project management duties such as project planning, client liaison, project tracking, and invoice generation
Contribute to generation of proposals
Primary point-of-contact for clients
Undertake bespoke research and data collection as required
Work with in-house technical teams (e.g. health economists, designers), as well as external associates, to achieve project objectives
Telephone, email and in-person liaison with colleagues, clients, and co-authors
Conform to house styles and processes (including project tracking, timekeeping)
Supervise in-house training of medical writers (primarily through editing of written material)
Proof-reading and editing of written material (own and others)
Requirements
Extensive working experience as a Medical Writer
Confidence in the design, management and delivery of complex writing projects for clients in the pharmaceutical and medical device industry
Solution-focused approach
Excellent presentation skills
Highly skilled with Microsoft Word, PowerPoint and EndNote and competent user of Excel
Excellent communication and organizational skills and attention to detail
Skilled at basic research and literature reviews
Proven experience in the preparation of message-driven market access materials including value dossiers, and HTAs is preferable
Benefits
DRG Abacus provide integrated health economics and outcomes research (HEOR), and market access services to global pharmaceutical product development organisations. We balance scientific rigour with commercial awareness, and are recognised in the health economics and market access space for our innovation, technical excellence, creativity, and design.
Our multi-disciplinary team offers best in class health economics and outcomes research (HEOR) and market access services to the world's leading pharmaceutical and medical device companies. All our medical writers are educated to PhD level, with experience across the whole portfolio of market access materials, from technical HTA dossiers to message-drive PowerPoint presentations.
Competitive salary and benefits package in line with experience, including:
Pension scheme 6% employer contribution and 3% employee contribution
Bonus scheme
Interest free travel ticket loan
Childcare vouchers
Social events throughout the year
Management & Professional: Grade 7