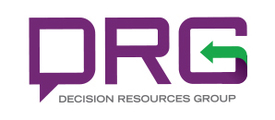 Project Manager, DRG Learning
Description
Healthcare Business Insights (http://www.healthcarebusinessinsights.com/) ("HBI"); a part of Decision Resources Group (https://decisionresourcesgroup.com/), is a leader in objective, actionable best practice research for healthcare providers. HBI helps its members improve operational performance at a relatively low cost, driving sustainable ROI across impactful areas such as revenue cycle, supply chain, cost & quality, information technology, and physician network. The HBI membership community includes more than 30,000 professionals at over 1,750 healthcare facilities nationwide.

Job Summary:

Responsible for the management and execution of sales training projects, client relationships, and working in conjunction with internal/external project teams. The Project Manager takes on the management of key projects with the goal of facilitating the smooth introduction, process, and completion of each. Adapts to new challenges, identifies solutions, and acts as a change agent to ensure the project commitments are met or exceeded. Identifies opportunities for business process improvements within project scope. Motivates project team members to action. Ensures open communication of the cross matrixed project team. Analyze the risks and future impact of decisions through data-driven analysis. Makes decisions and takes timely independent action in pursuit of priorities. This position reports directly to the Executive Director, E-Learning.
Duties and Responsibilities include the following. Other duties may be assigned.
Work together with internal and external project team members, including freelancers and vendors to complete client and internal projects
Utilize project management best practices to manage projects and lead the project team throughout the project lifecycle, from kickoff through closing, including:

Develop and manage to project plans (scope of work, milestones, timelines, resources)
Ensure proper resources are in place to execute projects
Conduct internal kickoff meetings to establish project scope and initiate resource and project planning
Organize and conduct client facing kickoff meetings involving both DRG Learning and Client project team members
Act as the primary point of contact with the client throughout the project process. This will involve but not be limited to client face-to-face meetings, phone calls, webinars, conference calls and email correspondence
Work with the project team of internal and external resources (eg, freelance and vendors) to plan, coordinate the design and development of, implement, and execute all project deliverables
Take part in internal and external meetings and prepare necessary status reports to ensure project tasks are being completed in a timely fashion
Effectively manage project scope and communicate with clients and sales on scope creep and/or change order requests
Support sales as requested
Prepare, maintain, and submit management reports (progress reports, time recording, escalations)
Track and manage cost of projects; document best practices and areas for improvement
Perform other related duties as assigned
Requirements
Bachelor's degree in related field
Master's Degree and/or PMP preferred
At least 1 year of experience in project goal setting with documented success of project completion and timeliness
A strong understanding of educational technologies related to e-learning
Strong written and verbal communication skills
Ability to organize and multi-task with attention to detail
Strong working knowledge of Microsoft Office
Experience with project management/analytics software (Wrike preferred)
Working knowledge of Learning Management Systems and SCORM
The E-Learning Project Manager pro-actively engages the team in research coordination, design, priority setting, and implementation. Conveys goals and objectives clearly and in a compelling manner; listens effectively and clarifies information as needed; interprets verbal and non-verbal messages that others communicate; produces clear status reports with data-driven analysis; communicates tactfully and candidly. Ensures that project status, issues and successes are communicated to project team, executive director, and are documented appropriately. Recognizes problems, evaluates alternatives, and finds solutions using a systematic, multi-step approach to various problems that may arise. Facilitates the preparation, execution, and completion of projects.
ABOUT DRG:
Decision Resources Group offers best-in-class, high-value information and insights on important sectors of the healthcare industry. Clients rely on this analysis and data to make informed, knowledgeable decisions. With more than 1,300 employees worldwide, Decision Resources Group provides the pharmaceutical, biotech, medical device, financial services and managed care industries with the analytics they need to compete and thrive in an increasingly competitive marketplace. Through both organic growth and an aggressive acquisition strategy, Decision Resources Group has become the premier provider of healthcare analysis and data in the world. Visit our page at https://decisionresourcesgroup.com.
Benefits
Decision Resources Group offers a competitive compensation package and medical, dental, vision and life insurance programs from first day of employment. We also offer a 401(K) retirement plan after two complete months of employment.
Decision Resources Group is proudly committed to equal employment opportunities regardless of race, color, ancestry, religion, sex, national origin, sexual orientation, age, marital status, disability, gender identity or Veteran status.
#LI-MD1
Upload your photo
Please provide an image in PNG, JPG or JPEG format.