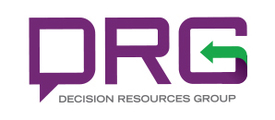 Therapy Analyst/ Sr Analyst - Oncology
Description
The Therapy Analyst role consists of three broad functions: 1) primary and secondary market research; 2) writing capabilities; 3) project management and execution. Additional details are provided below.
Primary and secondary market research
Critically analyzes and interprets complex clinical data and commercial information from a multitude of data sources, and draws conclusions to evaluate market trends, assess commercial opportunities and assist in building market forecasts.
Assists in design of primary market research surveys including questionnaires.
Conducts primary research via surveys with medical and health experts.
Uses sound judgement regarding project scope, breadth of coverage and creativity in project design beyond the templates.
Writing capabilities:
Translates domain/therapeutic expertise, primary market research and secondary market research data into knowledge and insights for client needs.
Effectively communicates these insights to the appropriate audience via written reports.
Project Management and Execution
With minimal supervision, prioritizes and manages the execution of multiple projects.
Ensures deliverable's are of high quality and on time.
Identifies problems in advance and recommends solutions.
Demonstrates sound decision-making ability.
Requirements
Master's in pharmacy, biotechnology or life sciences, PhD will be preferred
3-6 years of experience in biopharma, healthcare, market research, in oncology therapy area is needed
In-depth knowledge of oncology market and products.
Excellent attention to detail
Ability to communicate clearly, concisely, and objectively in written and spoken English
A flexible and collaborative approach to work
Ability to interact and build relationships with co-workers
Ability to work well under pressure and meet deadlines
Global experience is a plus
Experience in analyzing and interpreting complex datasets
Ability to prioritize effectively and adopt a systematic approach to tasks
Proficiency with Microsoft Office products (Word, Excel, and PowerPoint)
Benefits
Professional 3 / Grade 7
#LI-MD1
Upload your photo
Please provide an image in PNG, JPG or JPEG format.