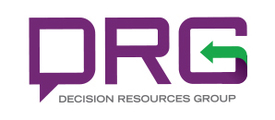 Description
An experienced analyst is required to join DRG's global market access team. Based from our offices in either Bangalore or Gurugram, your primary focus will be to research and write high-quality secondary research-based reports and other insights designed for decision makers within the biopharmaceutical industry. With a particular focus on mature and developing markets, you will work as part of a global team to monitor evolving country-specific healthcare policies and trends in order to produce insights and reports for pharmaceutical clients.
The successful candidate will have the ability to communicate clearly, concisely and objectively in written and spoken English, and have the meticulous organizational skills and initiative required to meet tight deadlines.
Requirements
Main Responsibilities
Reviewing, prioritizing, and analyzing information gathered to produce quantitative and qualitative analysis
Writing accompanying reports, executive summaries, and other projects as assigned, with weekly and monthly deadlines
Analyzing web-based secondary research to provide authoritative commentary on emerging pharma market access events (e.g., drug regulation, pricing and reimbursement, healthcare policy and reform)
Interpreting sources accurately and critically
Capturing data and entering into databases as assigned
Translating and synthesizing market access documents (e.g., HTA decisions)
Knowledge, Skills and Experience
Graduate/Post Graduate – Life science background is good to have
2 to 3 years relevant experience in the bio pharma, healthcare, or market research sector a plus
Superior secondary research skills —including ability to identify and monitor quality secondary sources for developments in assigned markets
Strong analytical and problem-solving skills
Strong writing skills with the ability to communicate clearly, concisely, and objectively in written and spoken English
Excellent attention to detail
A flexible and collaborative approach to work
Ability to work independently and meet deadlines
Ability to prioritize effectively and adopt a systematic approach to tasks
Fluency in at least two languages, including English (preferred).
Familiarity with sources for healthcare market statistics, drug lists, government affairs and legislation preferred
Strong skills in Word, Excel and PowerPoint
Benefits
Professional 1BB / Grade 5
#LI-MD1
Upload your photo
Please provide an image in PNG, JPG or JPEG format.