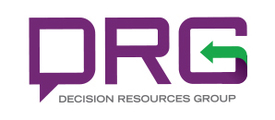 Description
The Database Developer is responsible for the support, operation, and maintenance of database systems, supporting internal and external products. He or she will work closely with the infrastructure, operations, and development teams to understand needs, recommend approaches, and design solutions. He or she will be expected to participate in technical research and development to enable continuing innovation within the infrastructure.
The position will be based in Bangalore, India. The Database Developer will be a part of the larger Technical Operations team.
Responsibilities include:
Analyze specifications, and requirements to design products and enhancements
Consult with stakeholders to ensure that requirements are met
Write code to meet design specs and requirements
Test, debug, and document coding changes
Install, configure, and maintain database instances
Develop and maintain installation and configuration procedures, contribute to and maintain system standards
Ensure the continuing operation of client-facing software applications
Design database schemas to support product needs
Review system performance and identify opportunities for improvements
Tune database queries and support developers in query development
Keep informed and trained in advances in relevant technologies
Requirements
Graduates in BE/BTech/MTech – Computer science
2 to 3 years' relevant experience in database development
Strong knowledge of Microsoft SQL databases and T-SQL programming
Skilled with stored procedures, functions, views, clustering and indexing, database tuning and administration
Experience with the following technologies preferred: PostgreSQL, big data technologies (such as Hadoop, MongoDB, etc.), AWS
Excellent communication skills
Strong data analysis skills with an analytical mind-set and an eye for detail
Dedication and commitment to client satisfaction and delivering quality
Strong time management, organization and communication skills
Benefits
Professional 2 / Grade 6
#LI-MD1
Upload your photo
Please provide an image in PNG, JPG or JPEG format.