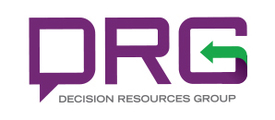 Director, DRG Consulting (Boston, NYC, Yardley, PA)
Description
Decision Resources Group (DRG) is a cohesive portfolio of companies that offers best-in-class, high-value information and insights on important sectors of the healthcare industry. Clients rely on this analysis and data to make informed, knowledgeable decisions.
DRG Consulting (DRGC) is the trusted partner for navigating the complex global healthcare environment with forward-thinking perspectives. With commitment to genuine client collaboration, we combine deep domain expertise and data driven analysis to deliver relevant insights and customized, actionable solutions for our clients in the areas of new product planning, commercial strategy and pricing & market access.
DRGC has completed over 1,000 successful projects since 2012, generating annual revenue in excess of $25 million.
THE ROLE

A Director at DRGC leads multiple small-to-moderate projects and manages work streams for one or more larger projects, while supervising consultants and contributing to business development efforts. A successful Director will be a high-energy individual that is able to interact with all levels of project and client teams, provide mentorship and guidance to junior staff, and lead internal projects for team and firm development.
Directors are expected to contribute to the overall success of a project by providing thought leadership to project teams, supervising the creation of all final deliverables, reviewing and finalizing primary & secondary research materials, and guiding junior team members in their creation.

EXPECTATIONS & RESPONSIBILITIES
Manage all aspects of assigned consulting projects including proposal development, project plan development, data analysis, deliverable development and delivery of client presentation
Produce quality client deliverables and maintain high client satisfaction through proactive client interaction and engagement
Develop new client relationships, deepen existing relationships through regular, relevant communication, write proposals, and follow-up with clients to sell projects opportunistically.
Demonstrate commitment to personal and professional development through trainings and/or unstructured sessions, as well as mentoring junior staff to assist in their growth
Contribute to the social environment by executing assigned firm-building activities and assisting with recruiting top talent
Requirements
Currently employed as a client-facing management consultant, with 6+ years of experience in consulting, bio-pharmaceutical or related market research leadership
Specialization in pharmaceutical pricing, reimbursement and market access (PMA), and/or new product planning/commercial strategy
Project management experience across small (2 to 3) and large (6 to 10) sized project teams, and a range of project sizes including team management, client-facing responsibilities and/or experience reporting to key business stakeholders
Strong working knowledge of at least 1 high-interest therapy area such as oncology, neurology, diabetes, auto-immune disease and metabolism
Highly motivated with a strong work ethic and exceptional written, verbal, analytical and organizational skills
Experience and ability to coach, lead and mentor junior staff
Familiarity with all Microsoft Office Suite products is essential
Bachelor's Degree in a life sciences or business field is required; Master's degree or PhD preferred
Boston office focuses mainly on New Product Planning and Commercial Strategy
NYC and Yardley offices focus mainly on Pricing and Market Access
Personal Qualities
Ability to be forward thinking and have a vision for where the business will be in five years' time
Self-starter with enthusiasm and confidence; sees opportunities and takes the initiative to accomplish more than what has been asked
Intellectually curious; a creative and imaginative problem solver who demonstrates passion, patience, persistence and resilience to see things through
Team player with outstanding relationship building and influencing skills; enjoys working in a collaborative manner in an open, honest, and diverse environment
Natural leadership capability with the ability to motivate and empathize with others
Benefits
DRG offers a competitive compensation package and medical, dental and life insurance programs from first day of employment. We also offer a 401(k) retirement plan after two complete months of employment. We are an equal opportunity employer.
#LI-MD1

Management 4 / Grade 9
Upload your photo
Please provide an image in PNG, JPG or JPEG format.